Click-to-Call
With Lucrativ, one click connects you to your customers. Reach more leads quickly, effortlessly, and efficiently.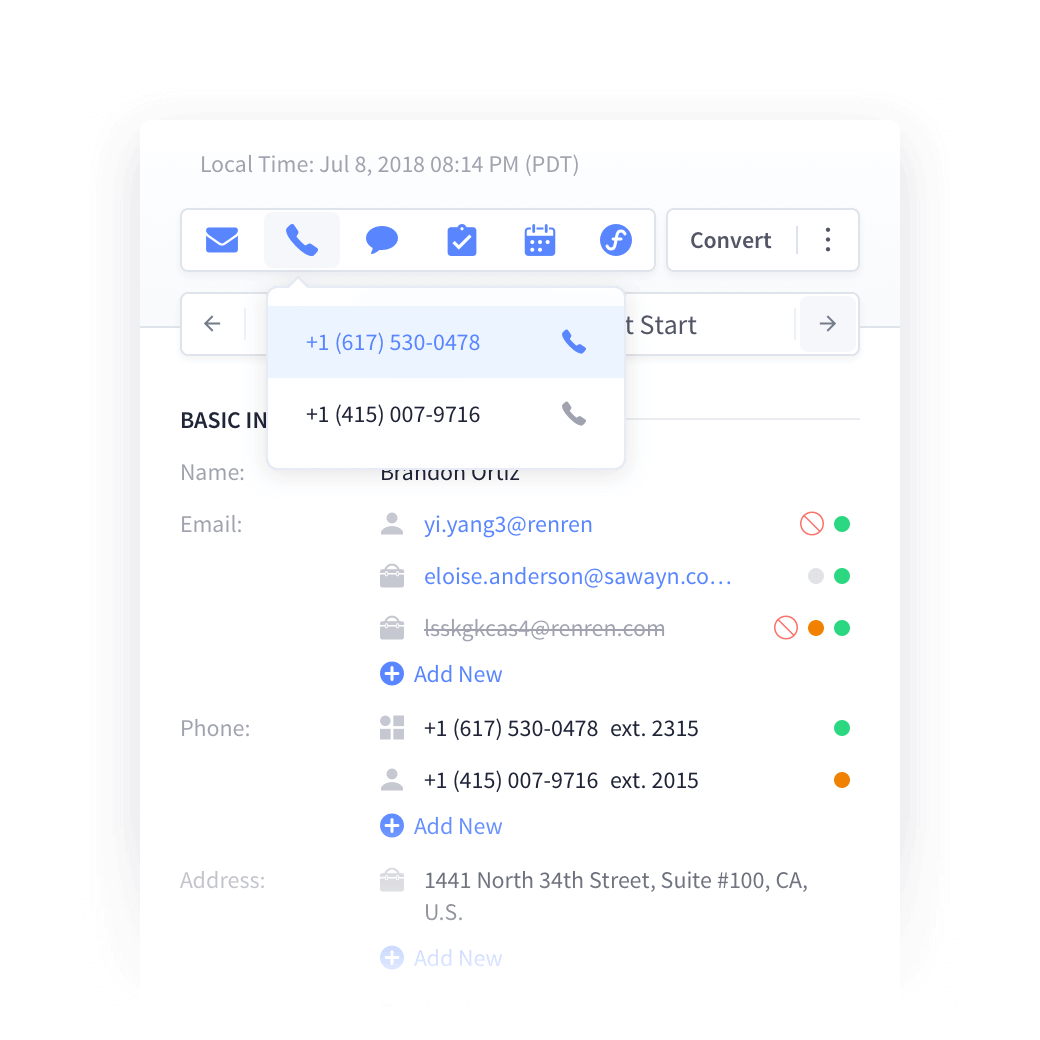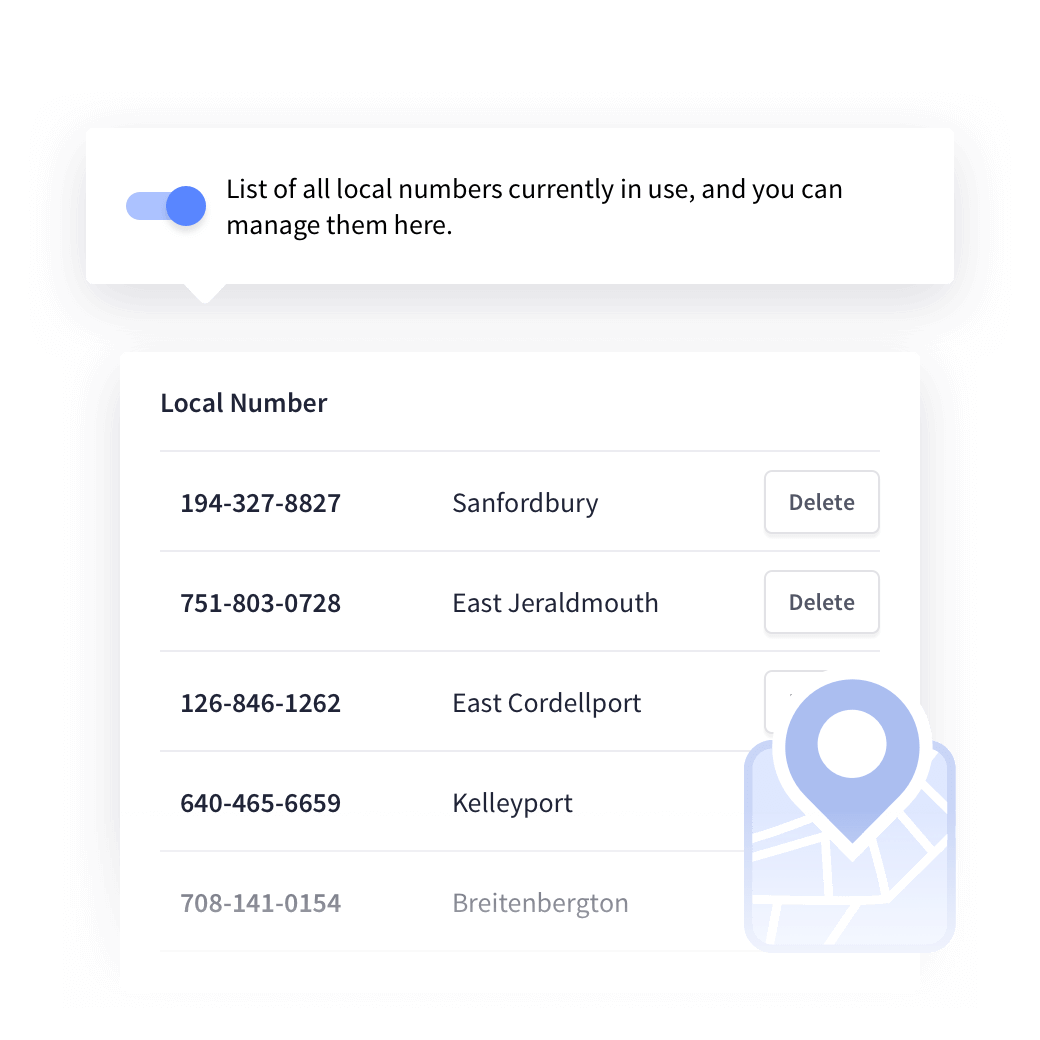 Local Presence
Increase your pick up rate through Lucrativ's smart dialer. With Local Presence on, Lucrative will automatically match the caller ID number with the area code of the location you're calling.
Voice Message Drop
Send your own pre-recorded voice message with a simple click.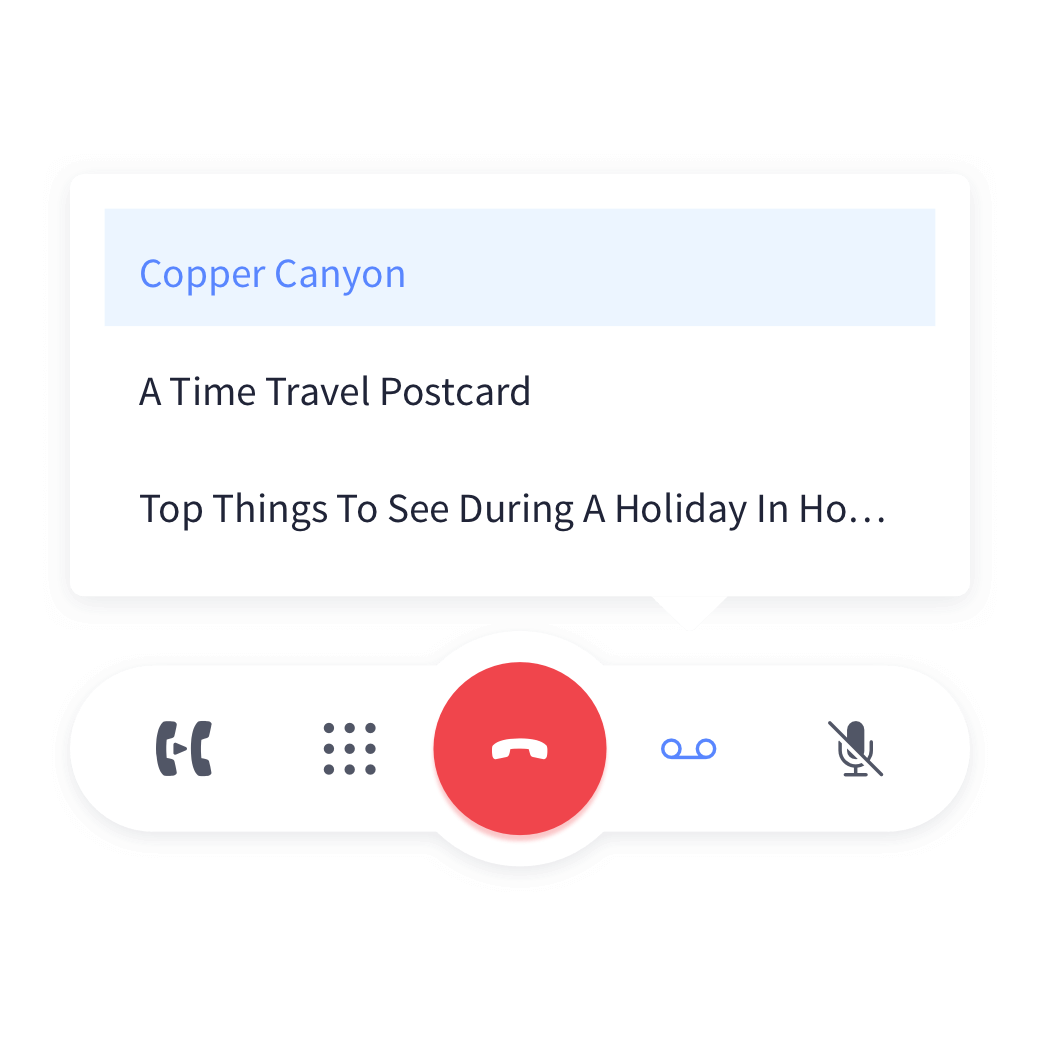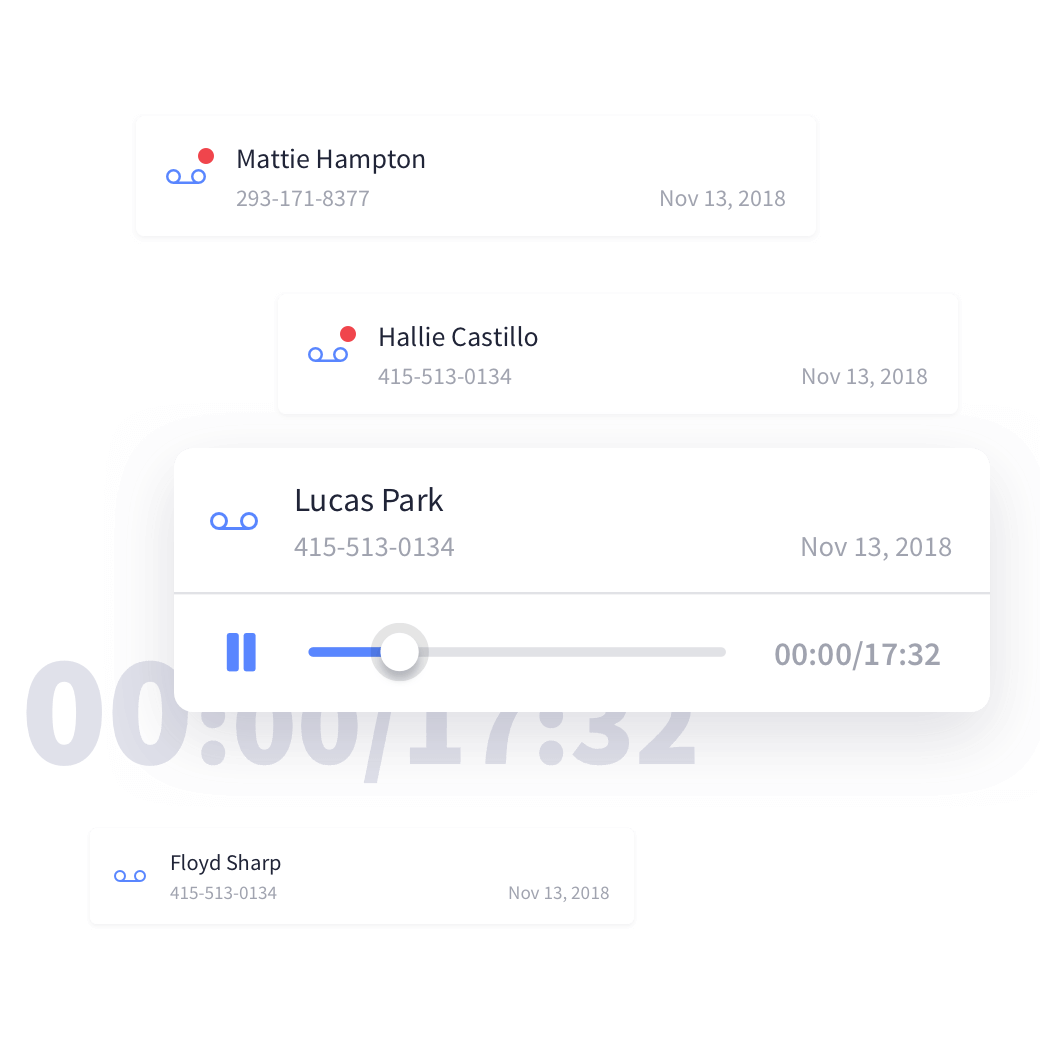 Voicemail
Never miss any opportunities even when you're unavailable. Lucrativ's voicemail takes calls and records caller messages for you!
Callback Reminder
Missed a call? Set a callback time to be reminded to keep in touch!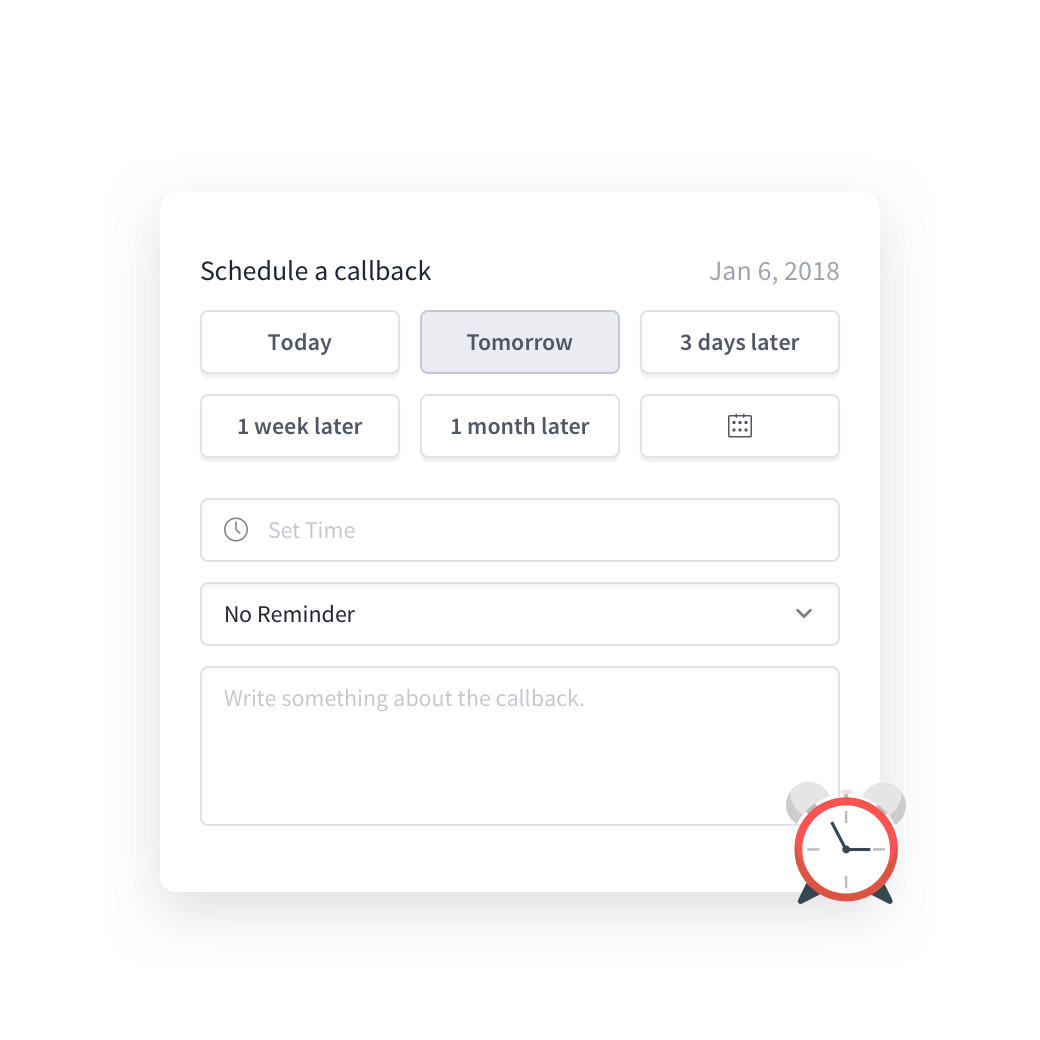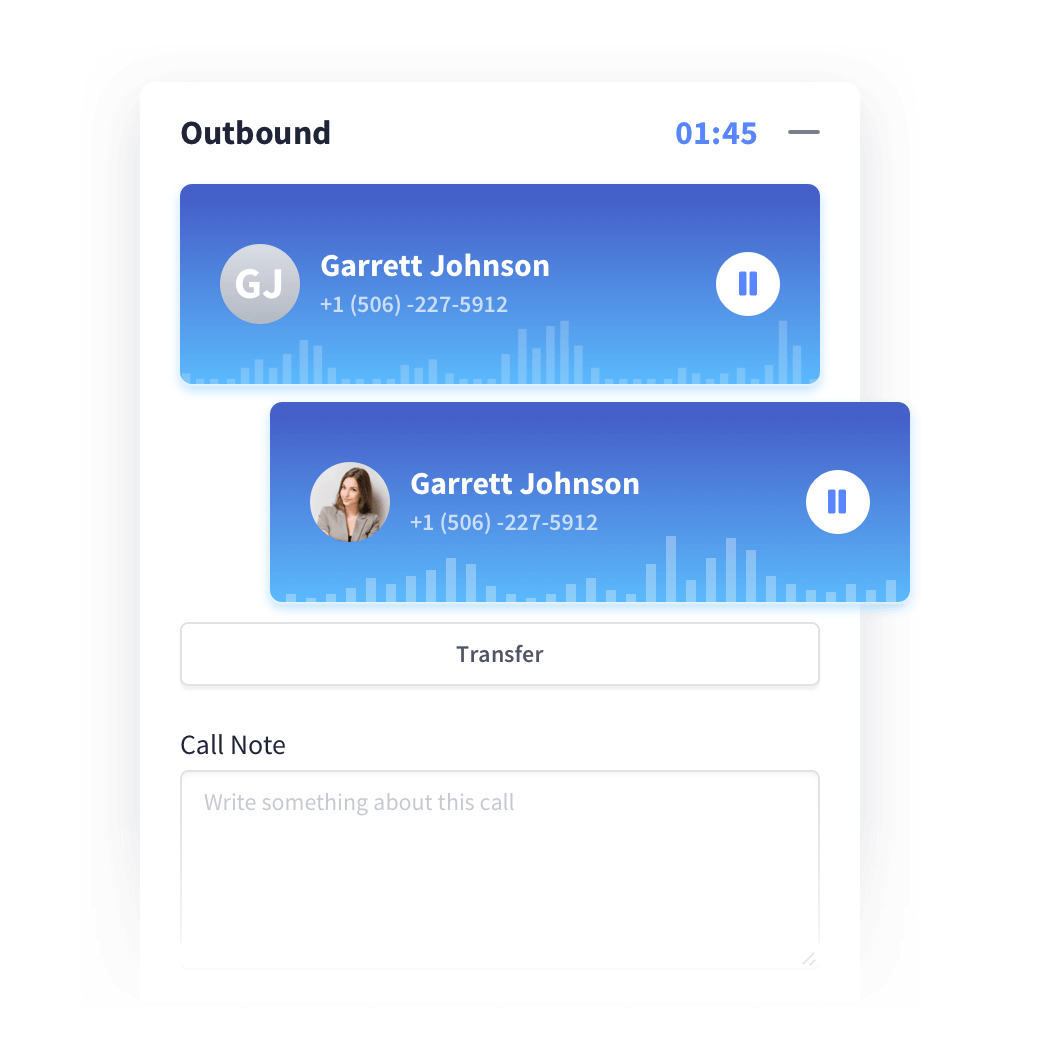 Live Transfer
Free your line to accommodate more calls. Lucrativ has a call transfer feature that transfers calls in real time.
Live Call Monitoring
With Live Call Monitoring, the sales manager can listen to all active calls in real-time for insight the rep's performance and call quality, give everyone targeted coaching and training.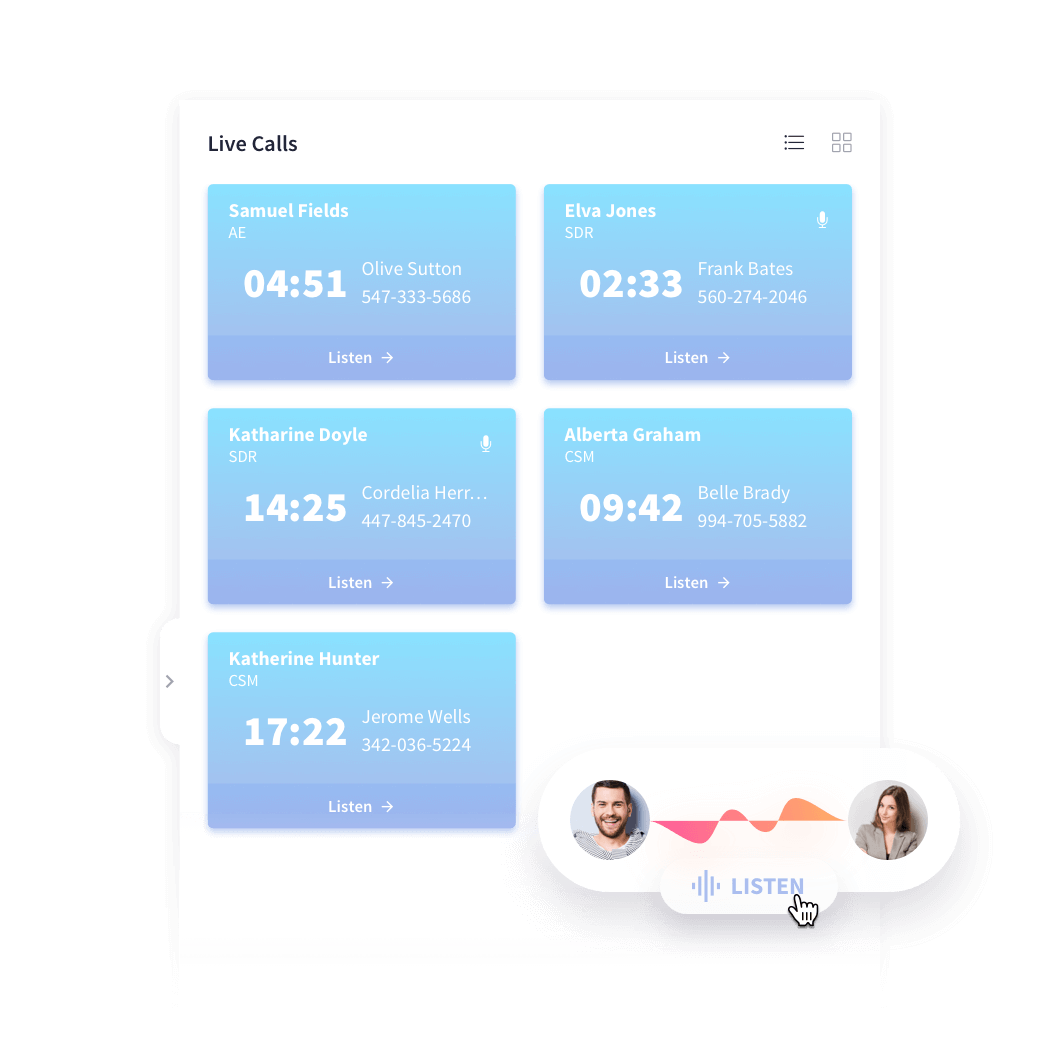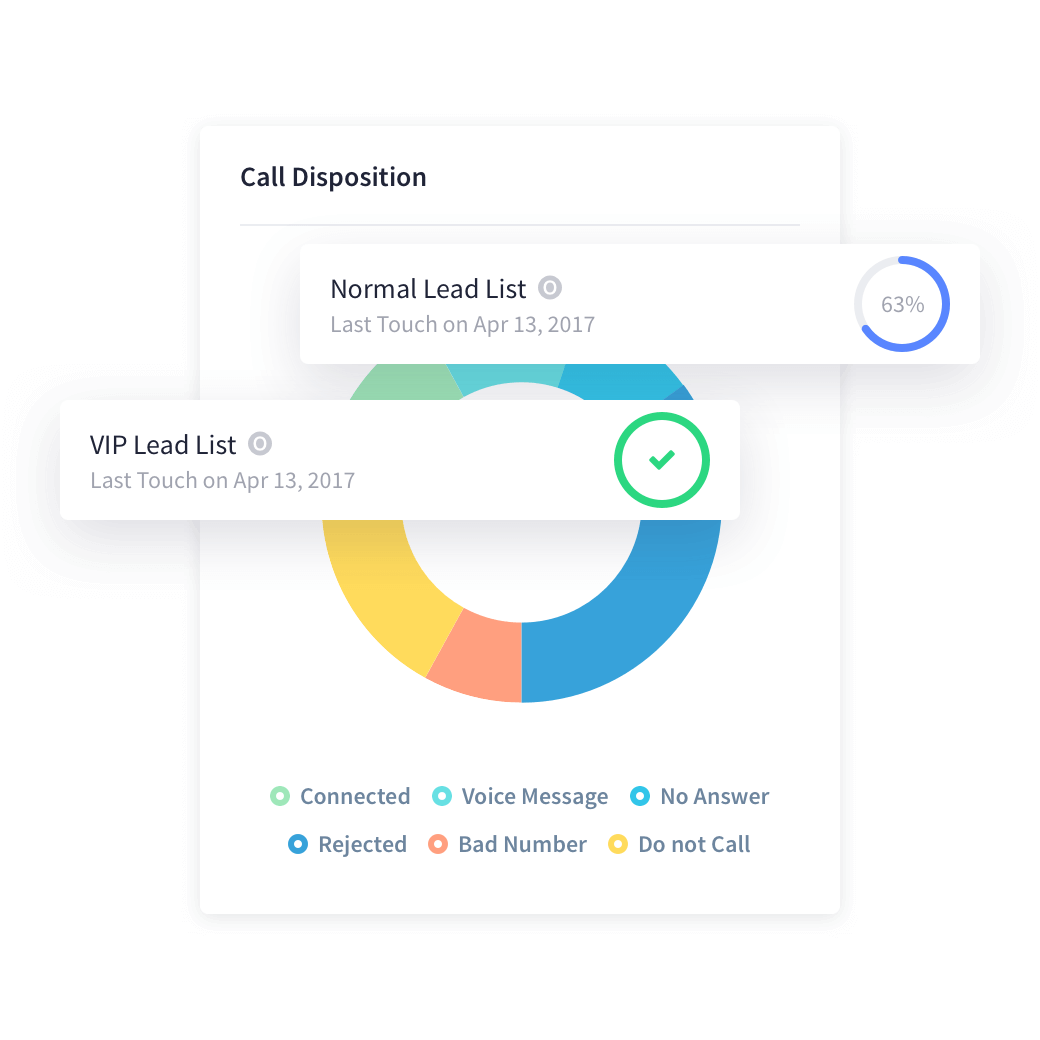 Smart Call List
Improve your sales team's performance through Lucrativ's automatically generated call list. You can also create a custom call list to connect with your leads more efficiently.